New Ways to Share
14 Apr 2014
One of the most requested features we've gotten at ScheduleShare has been the ability to share a feed without that person having to use a calendaring application to subscribe to the feed.
Today, we're excited to make an HTML view available to all ScheduleShare users, on all plans.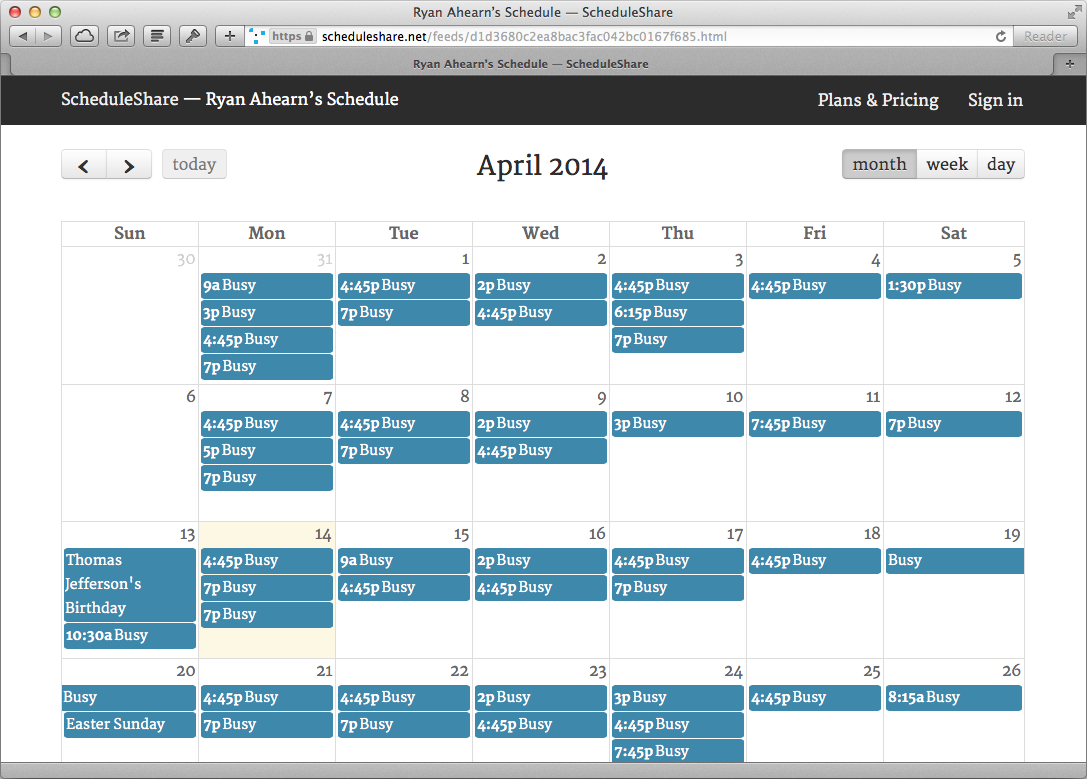 This view makes it much easier to share your schedule with someone who only needs a "snapshot" view of your schedule, instead of a continuously updating one.
To find the URL for your share, visit your shares list and select a share to view its details. There will now be two links:
iCalendar feed this link will allow calendar applications to keep your share up to date
HTML view this link will take people to the new on site view
We hope you find the new view extremely useful. As always, let us know if you need help or have any comments or suggestions.